"Talk-In" Clinics
When You Need Someone To Talk To, Just Walk In.
Talk-In Clinics located throughout London and Middlesex County provide quick access to experienced, qualified Masters-level counsellors for children, youth and families. No appointment or referral is required. And there's no charge for service.
Come alone, or come with your family members – you can meet with one of our Master's level counsellors who are on-site to provide on-the-spot support for youth, their parents or both!
Talk-In Counselling sessions are typically one-hour to one-and-a-half hours long. At the beginning of the session, the counsellor will review the registration documents with you and answer any questions you have about the Talk-In Clinic's services. The rest of the counselling session is focused on what you want to talk about!
Counsellors will help you to explore the issue that you want to discuss, along with strategies that might be helpful in managing it. The counsellor will take notes that summarize your discussion and identify the next steps that you might find helpful. You will get a copy of this note to take with you at the end of the session.
Cost-free. Confidential. Close to Home.
Talk-In Clinic is operated and staffed by Craigwood Youth Services.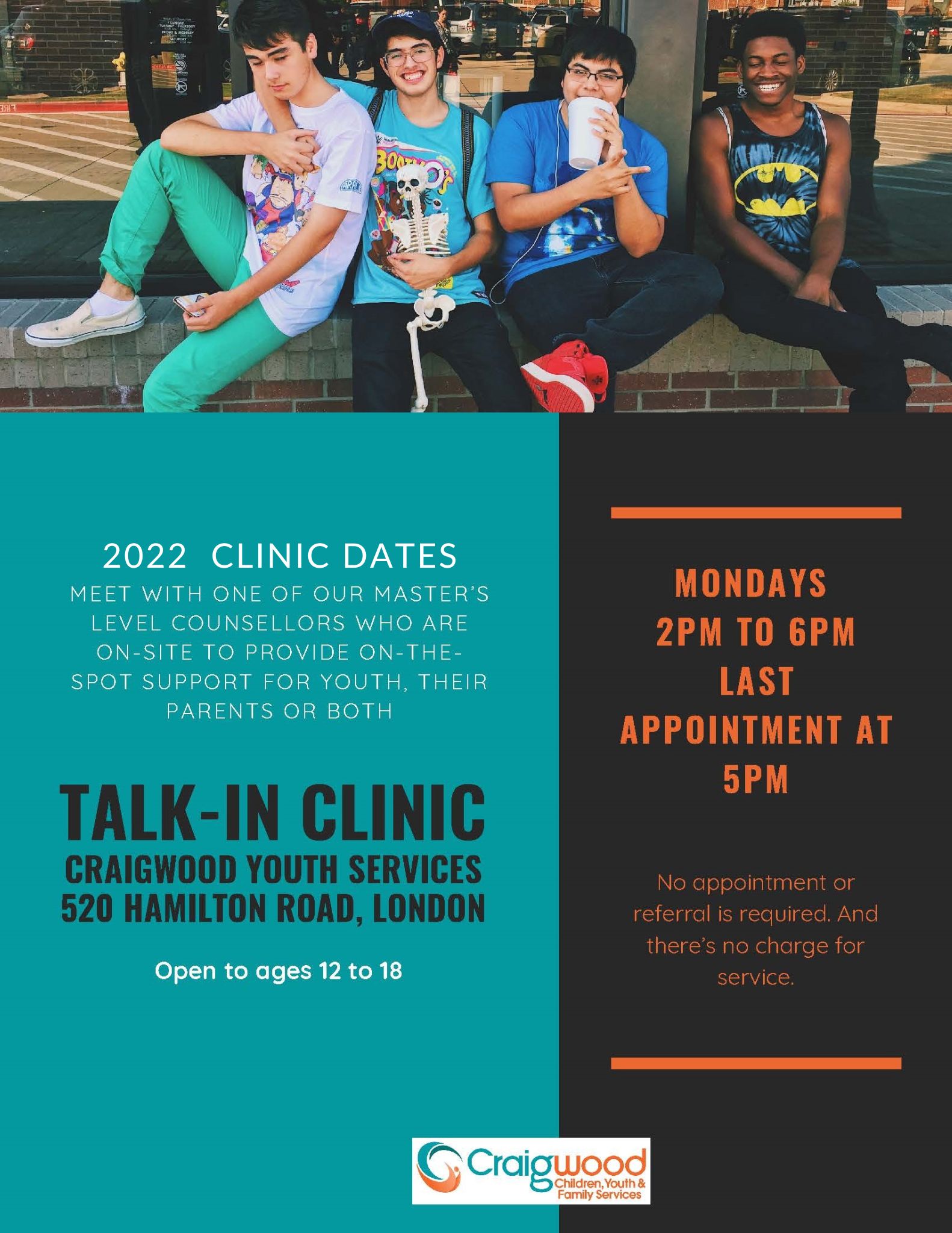 Other Talk In Clinics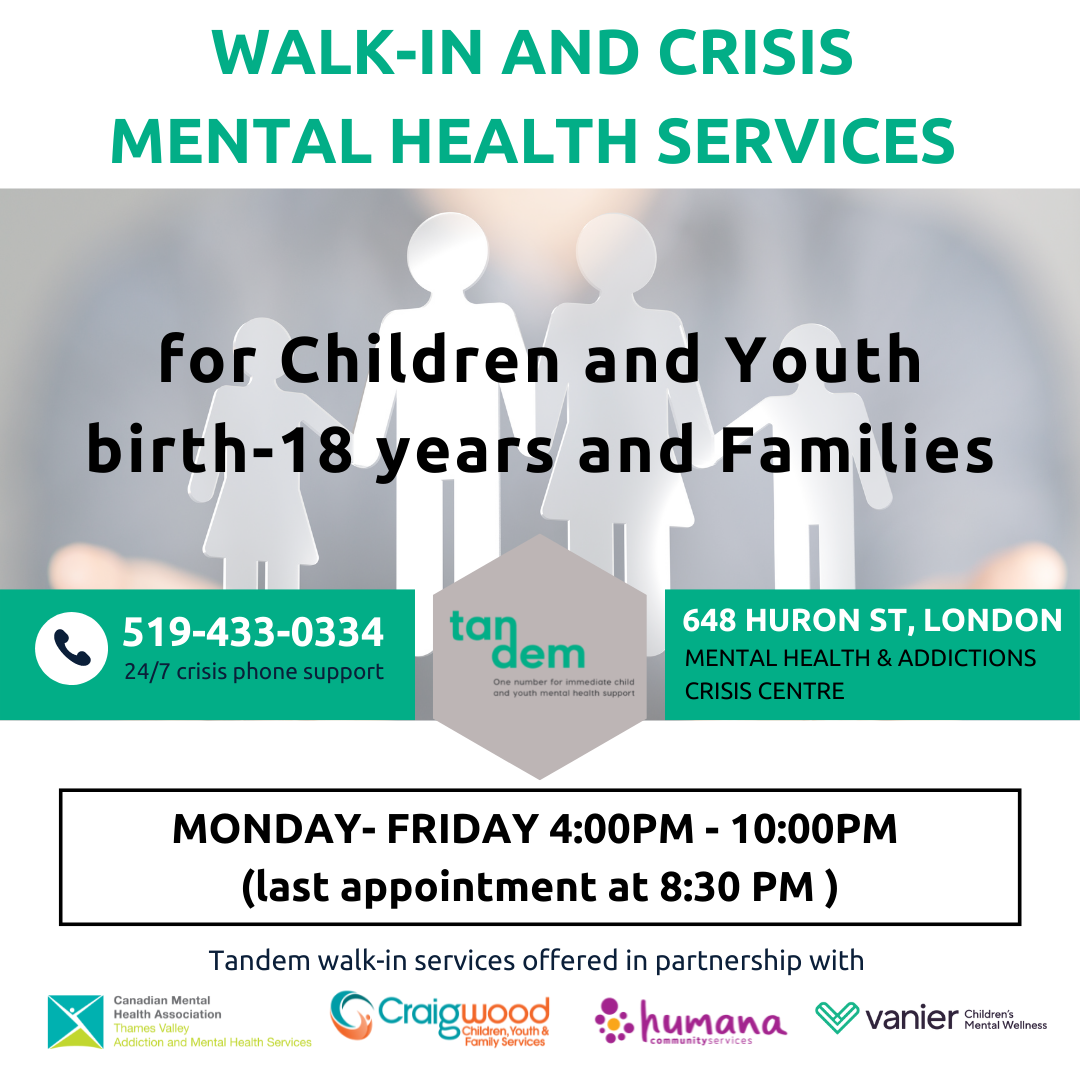 Check our Twitter updates here for real-time details on schedule changes and special announcements