You Can Help Kids Live Better, Too
Here's How You Can Be Part Of Craigwood's Work For Better Mental Health In Families!
Children's mental health has been identified as one of the most severely and chronically underfunded sectors of Ontario's social framework. Those receiving Child and Youth Mental Health service are not required to pay fees for therapeutic services, but provincial funding models have fallen short of operating costs and overhead.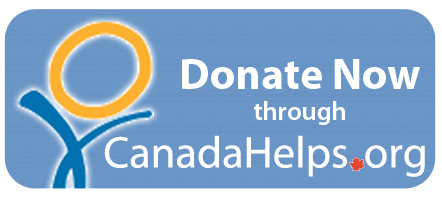 Financial donations help us deliver service and make a lasting change in the lives of some of Ontario's most vulnerable young people.
We are a registered charitable organization, incorporated as a Children's Mental Health Centre in 1983. Your donations over $10.00 are eligible for a tax-deductible receipt. (Reg #106991219RR0001)
Donate funds or goods
Cash donations allow us to meet youth and family treatment needs and reduce wait times. To make a donation to help us, keep families together, provide life changing and at times life saving treatment and support services please contact us at: (519) 432-2623 or e-mail:donate@craigwood.on.ca
If you are not able to make a financial donation please consider a donation of goods.  Many of our youth come to us with nothing and have little to return to when they leave our care. You can help with your donation of youth clothing (males and females), household start-up items and homemaking supplies, DVD movies, sports equipment, duffel bags or luggage, groceries, bedding, games and personal items.
(519) 432-2623
Craigwood sponsors help to alleviate shortfalls in our operational funding by committing themselves or their company to support specific programs and activities for our youth and families.
As a Sponsor, you may participate in Craigwood's work by donating funds, time or good in kind. To find out more about how you can make a difference, simply contact our Head Office.
(519) 432-2623
Get involved
Join our Board: Members of the Craigwood Board meet monthly to fill an essential role in service to mental health in Middlesex County and Ontario through:
community oversight over Craigwood operation and practices
additional guidance and expertise for Craigwood management
advocacy for vulnerable children, youth and families
More about the Craigwood Board of Directors:
Advocate for kids & families
Your voice is always needed to support Ontario's drive to:
reduce wait times
improve treatment
expand access
provide effective aftercare
Achieving these goals depends on continuous support from the community and from your elected representatives. We urge you to stay informed about the opportunities and obstacles facing children's mental health, and to share what you learn with your friends, business associates and community leaders.